Get a responsive, bespoke & affordable website
When it comes to building or re-designing your new website, you want to make sure you go with an agency that takes the time to truly understand your business and online purpose.
When using Strikt for your new website, you can rest assured your website will have a professional design, great usability, optimised from the ground up and a range of unique features suited for your audience and industry.
Very smooth and pleasant experience with this company kept me updated constantly with progress Highly recommended
We would recommend Strikt to anyone that is upgrading their website. Our website went from something quite dull to a very bright and welcoming website, that truly reflects our Charity. Communication was quick and clear. Every request was met.
Very professional service from Strikt Digital. I love my new website which was done under time pressure. I highly recommend !
Amazing service, exactly what I wanted and more so. I would highly recommend this company for any website/SEO work. Keep up the good work guys 😁
Plastica Technologies
21/03/2023
Excellent agency. Fully understood our needs, and actioned accordingly. Really impressed how quickly they updated our web site, with quality input in to design and layout.
Fiona Richardson
17/02/2023
Stuart and Barry are really first class. They responded to our plea for help very quickly. Stuart explains everything very clearly without the jargon. Although our website isn't finished yet, I am really looking forward to it's completion as I know it will help our business grow. I would recommend Strikt Digital Agency.
Good company to have working with your e-commerce team. Very thorough reports and good communication. Would recommend to anyone looking to optimise their online platforms.
Stuart has been really helpful with updating our business website (M&M) and assisting with graphic design requirements. Always there to help when needed. Much appreciated 👍
Angie Williamson
24/08/2022
This is the second time I have used Stuart to help with the SEO for my second business venue and website. He is really quick to sort things out and always gives fabulous advice on ways to improve google traffic. Also really competitive prices. Thanks Stuart!
Amazing to work with, literally does everything you need and is extremely patient - would recommend, thankyou from SAPUK ✌️
Taking the time to understand your objectives
The first step of any new project for us is to understand you and your business. We arrange a sit down at a time that suits you to run through what you're looking to achieve from the website, both design wise and functionally. We run through how your business operates, your target market and industry, and if you have a site already, the reasons for change
In taking the time to know you, your business and your expectations, we're able to design and build a responsive website that truly delivers what you need.
Creating you a truly bespoke responsive design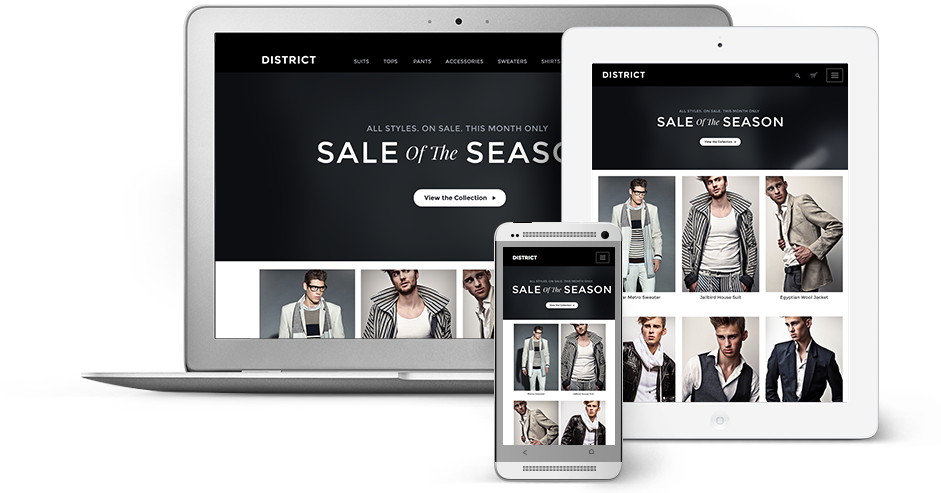 Through our sit down we'll have got a good idea of what it is your looking to achieve from your website, both functionally and design wise.
Every design goes through our development and SEO team to ensure that from the design stage, your website has the potential to outperform your competition.
One we've mocked up some designs, we'll arrange a walk through detailing the users journey through your new website design, how certain sections and functionalities will work, what the site will look like on mobile and tablet devices.
Our designs are tailored to you, so if there's ever a part you're not keen on or unsure we can easily change the design till your 100% happy, with no hidden charges.
Lets build you something great
Once you're happy with the design of your new site, we schedule in development. We use a host of open source CMS (content managed systems) solutions, and decide which is best for your project and for you as a customer. At times, our clients have requested we build our sites in certain platforms such as WordPress, as it's something they're familiar with, but if not we will analyse what you're website requires based on our meeting and weight up each CMS solution to ensure your site is built in a platform that best suits your sites needs.
Once your site has gone through development, we send across a test link so you can have a look at your site fully built. It's at this stage you can use your website like a customer would and decide if you want anything changing. It's not uncommon for clients at this point to request a few design and functionality tweaks, and we gladly make any changes you request free of charge. Our end goal is always to ensure the website and service we deliver meets your expectations.
Lets launch your new website

If you're happy with the site, we'll arrange a date that works well with you to launch. Once the new sites live we'll run through how to use the CMS, how to go about maintaining your website, which is something we can look after, and how best to promote your new website going forward, whether it be through a targeted SEO strategy, tailored PPC campaign, or both.
We'll handle all aspects of implementing Google Analytics, Google & Bing webmaster tools, and any other aspects you might want us to look into.